PUMA Talent Development Talk
Web Based Training "PUMA Talent Development Talk" for worldwide executives
Award Winning Training
For PUMA we developed the interactive, multimedia learning program "PUMA Talent Development Talk" – and were awarded the eLearning Award 2019. The aim was to use the WBT to provide the best possible training of the internal talent development talks for the responsible managers worldwide.
Project documentation of the eLearning Journal (only in German)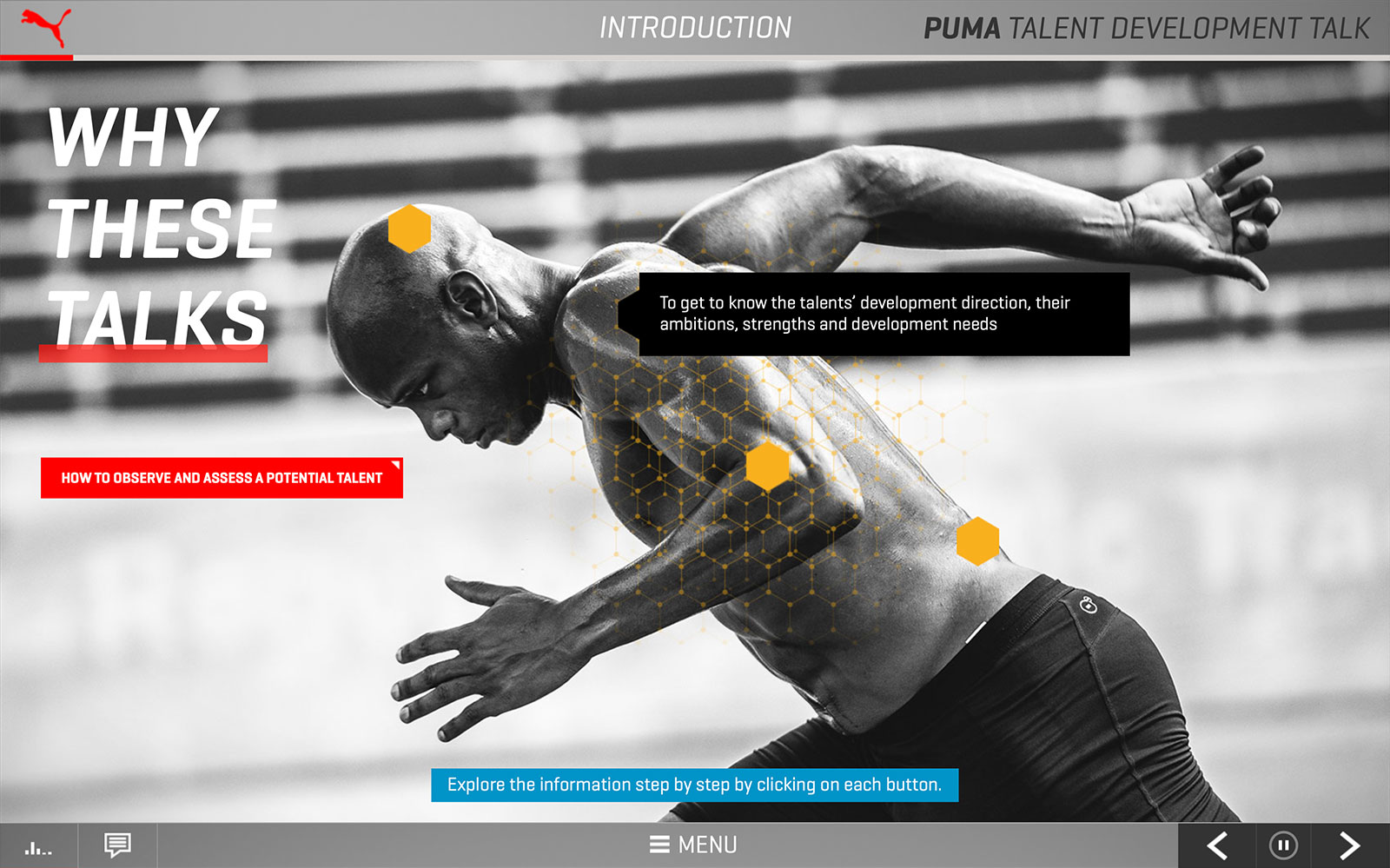 Hand knitted and mouth blown
As one of the world's leading sporting goods manufacturers, PUMA relies on modern technologies and individual design – not only with regard to its own product world. That's why we didn't use a conventional authoring tool, but programmed directly in our own HTML5 framework individually for PUMA. The framework is easy to use, adaptive and can be used across all end devices – stationary desktop PCs as well as tablets.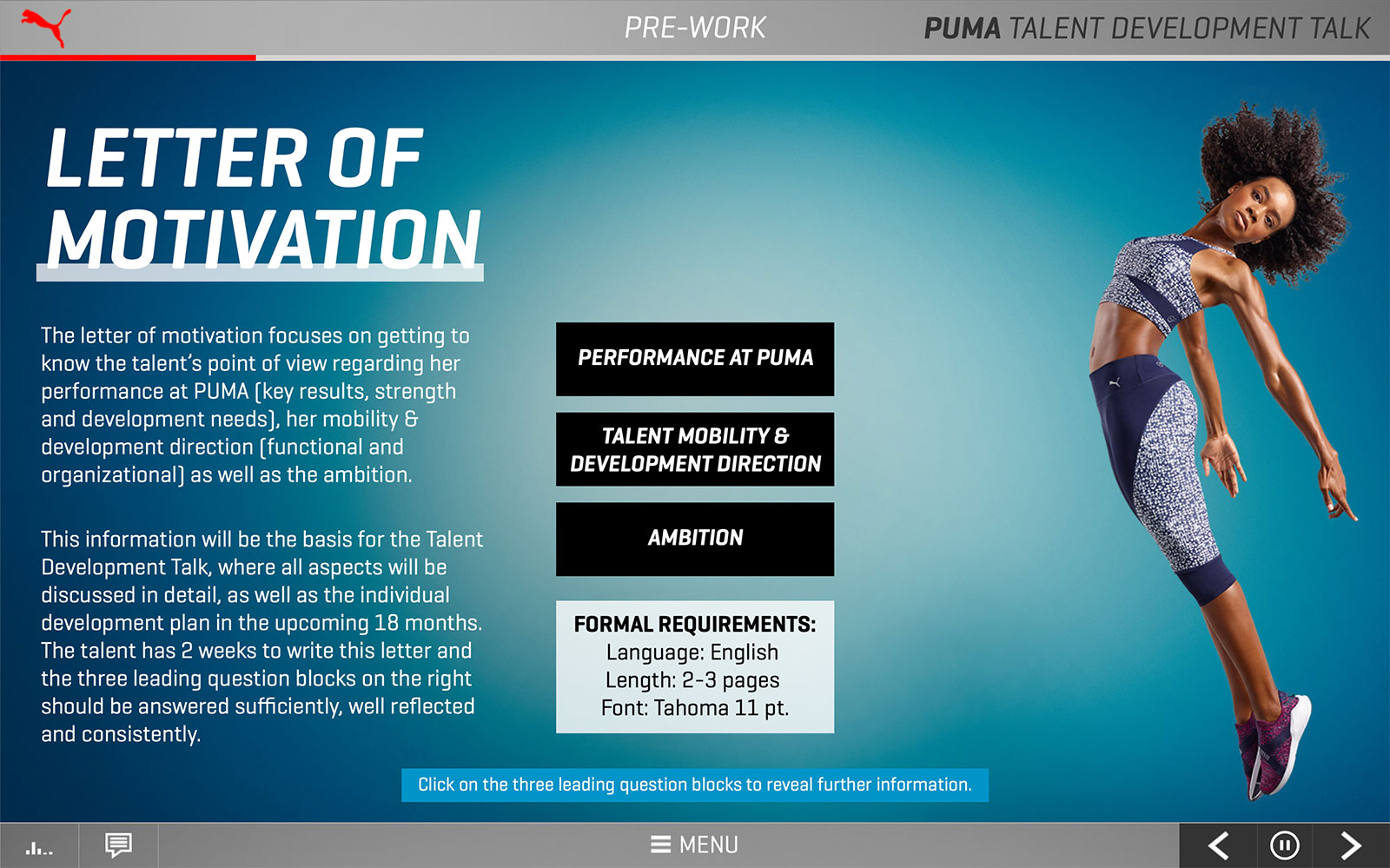 High degree of interaction
This learning program illustrates the ideal process for employee and talent development. During the training, the manager acts as a first-person interviewer in a variety of simulated scenarios. Using interactive interview processes and realistic simulations, the program aims to increase your understanding of new materials. This method of learning results in a high degree of immersion, especially for a web-based training.