motorized.ch
Independent information and evaluation portal for interested car buyers.
Independent car comparison portal
motorized.ch is an unbiased, research-based car evaluation and purchase recommendation tool. Not only did we provide polished UX / UI designs, but we handled the database construction and implementation of the backend and frontend from start to finish.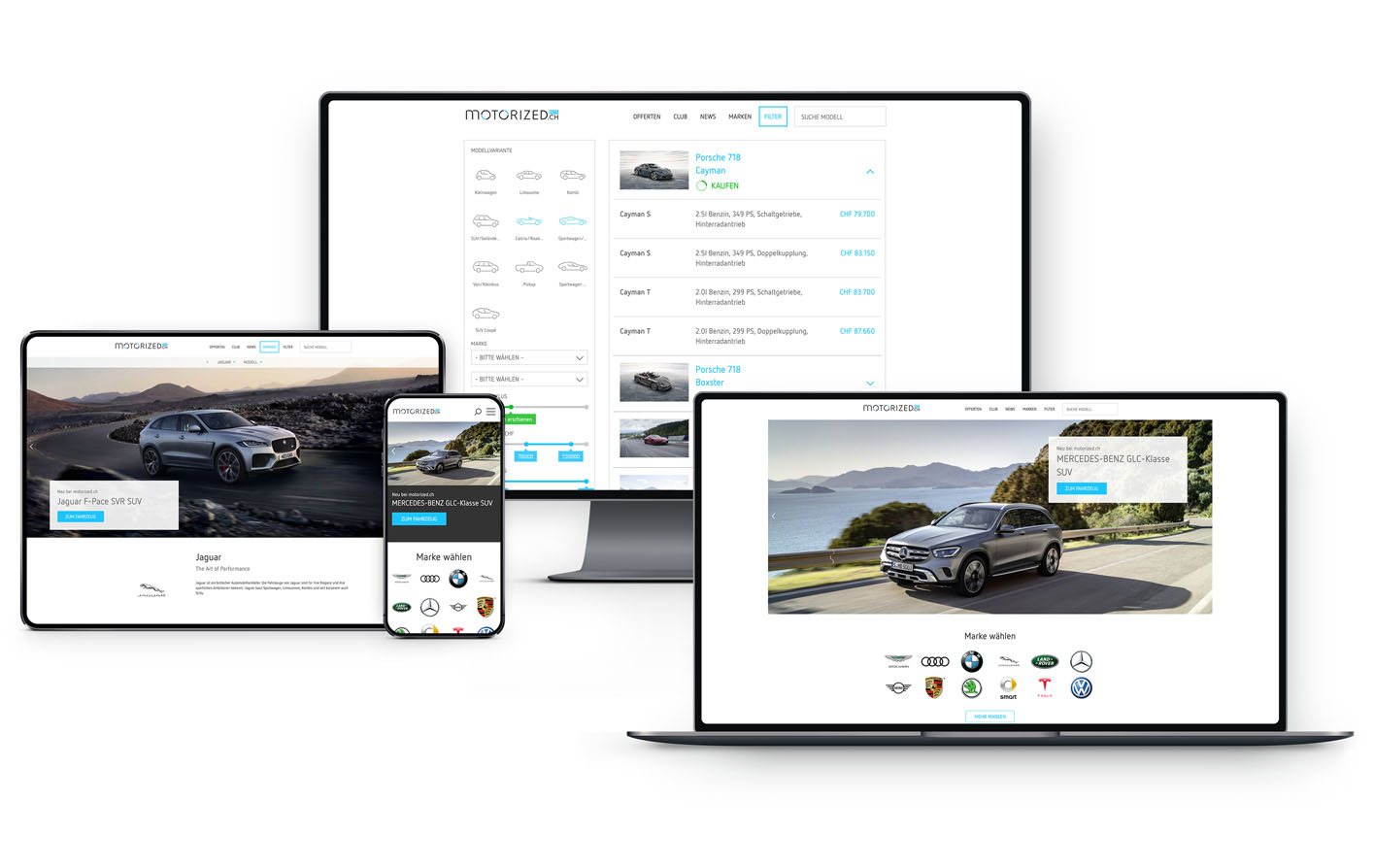 High user-friendliness
By using product algorithms, motrized.ch can calculate the optimal time to purchase a car. They provide purchase recommendations for specific brands, as well as provide relevant information based on expected facelifts or future model changes. This is illustrated by their "Motorized Timeline" feature. Here, users can find their ideal car and filter according to brand, model, base price, fuel usage, and even drive type.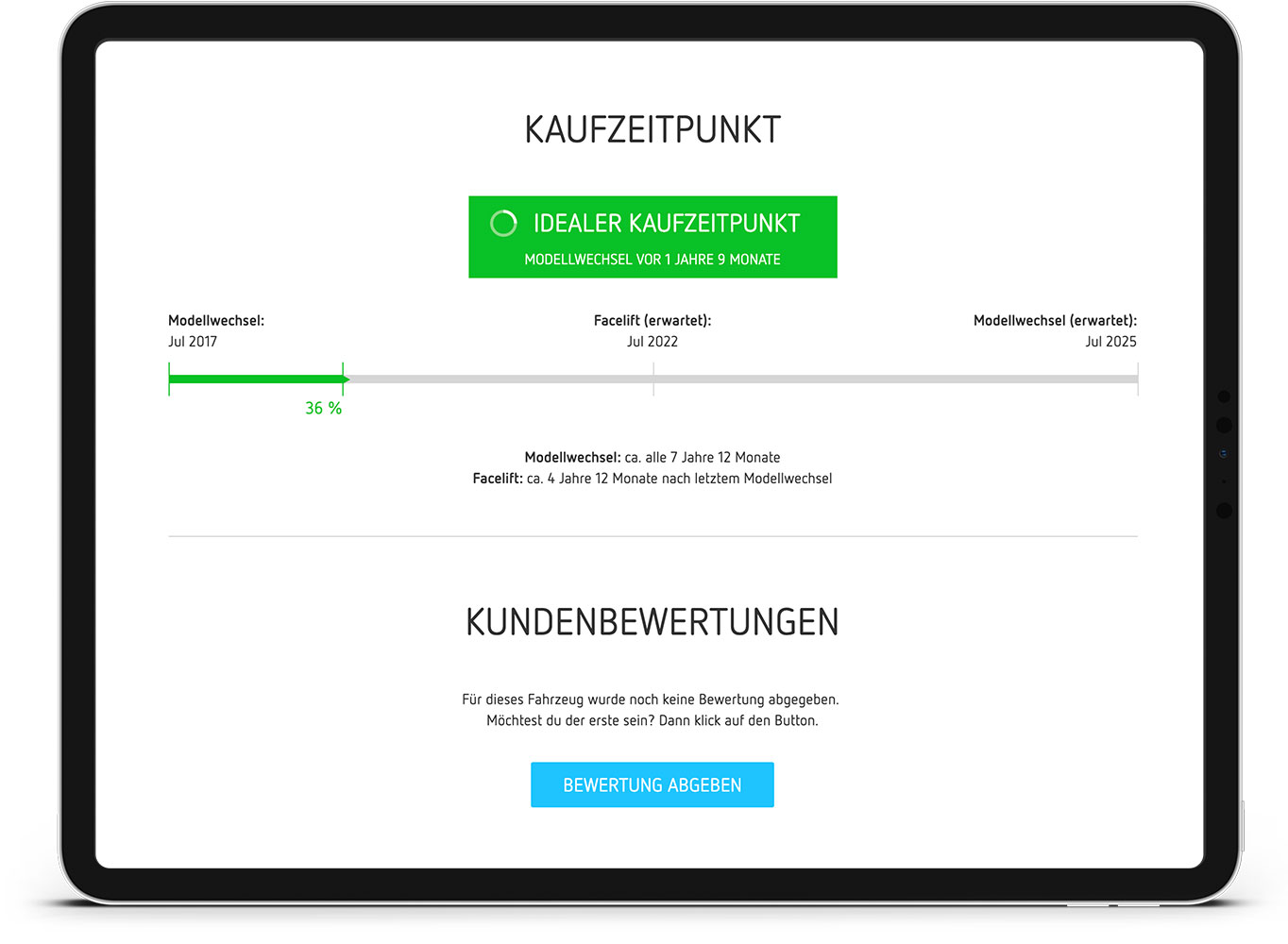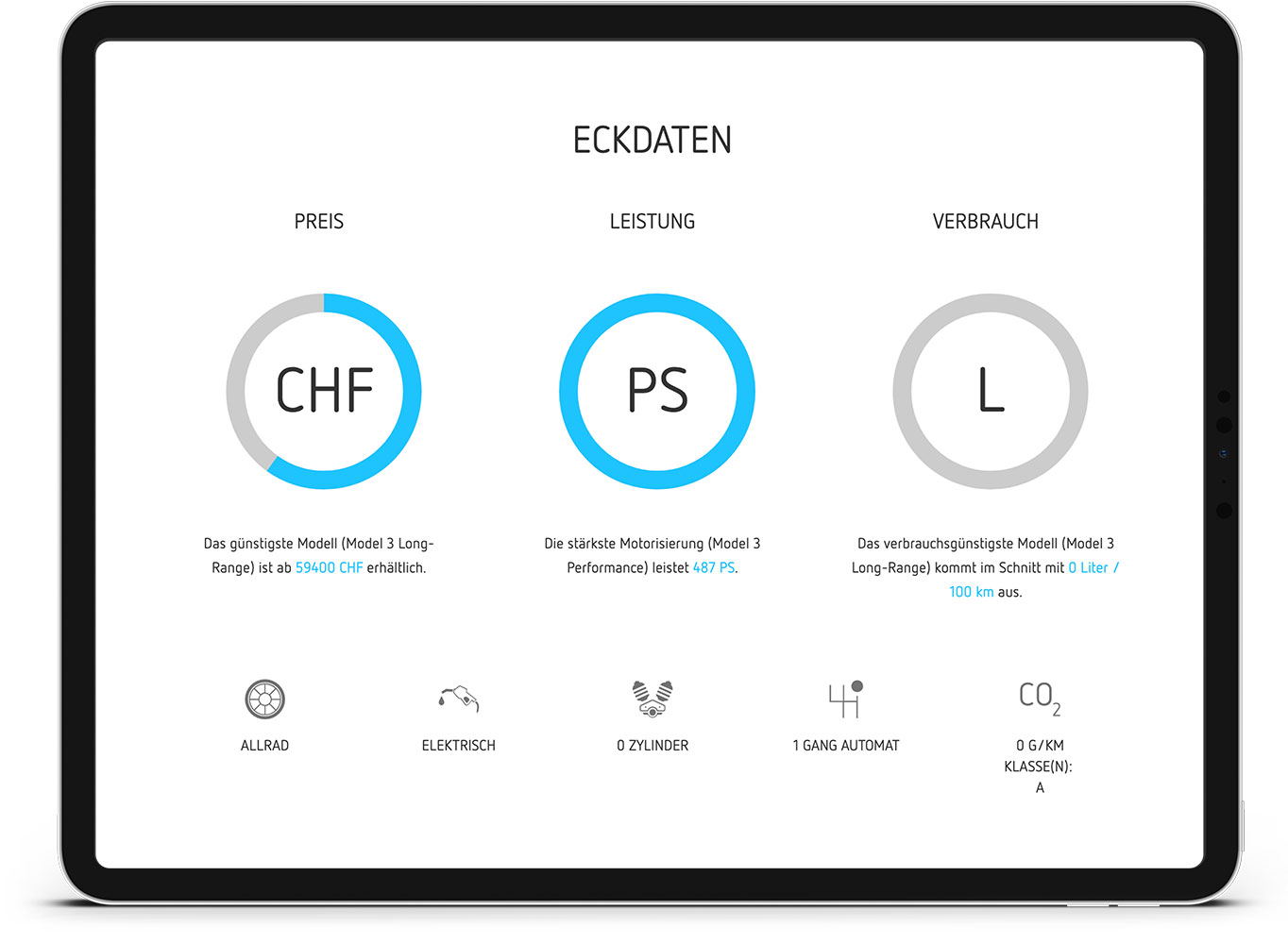 Intuitive UX / UI design
The frontend design is visually appealing, while being simple and intuitive to use. The backend infrastructure includes a complete adminsistration system that was built on top of a detailed database.